As a mom, it is hard to explain the emotion of knowing that YOUR baby girl is in labor and about to give birth. You want to do something... and there is absolutely nothing you can do. Nope, she has to walk this road... on her own.

When we arrived in VA - we were able to go back to the room and visit for just a minute. Our first born baby girl was in labor. Her hands were shaking from the meds - and I could hardly contain the emotion. But I did. As I said, I just wanted to do SOMETHING. So, I prayed. And went back to the waiting room. And continued to pray. And went to sleep curled up on a small chair. And prayed. And waited.

She did so well - of course! You can read her story here.

It is the beginning of motherhood. The beginning of being able and willing to give your life for your child. The beginning of sacrifice. The beginning of a love that is incomprehensible and unexplainable and unending.

And for the Mom of the new Mom - it is certainly another "No Greater Joy" moment..

Welcome, my Julia, to the world of "Mother".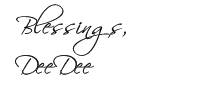 (P.S. - there will be pics of our Baby Josiah coming soon!)