Welcome to TUESDAYS TOGETHER (in the WORD). # 25
I am so glad that you have joined us.Our goal/purpose is that we are reading God's Word and we are sharing with each other a "nugget" of what we are learning. Join with us - at any time. We welcome your comments and/or your thoughts of what you have read and/or your link to your blog post. You do not have to be a "blogger" to join in on the encouragement and sharing together.
This week our reading (as posted on the sidebar under the button) was from Hebrews 7 - 11; Psalms 58- 59; Proverbs 14.
My verse for this week is:
Proverbs 14:13
"Even in laughter the heart may ache... "
I have had the two grandbabies with me today. I have indeed laughed. I have played with play-dough (homemade, I might add). I have read books. I have rocked and fixed bottles and cuddled and fed. I have giggled till my sides hurt. It really has been a good day.
But all day my heart ached.
The days of deployment begin.
Again.
And I guess this verse explains the emotions well. Life continues here in the states and we will have days that are filled with laughter...
But there is never a moment that the reality of a son at war leaves my mind. Nor my heart. And it really does ache.
The blackberry literally does not leave my hand in hopes of hearing from him. Psalm 91 and many other verses are prayed for him continually. I am one who watches the news - all of it. I am a member of a board of Military moms/wives/sisters and I visit with them daily.
And I also visit a web page that posts the injuries and casualities of the war. I did this every day during the last deployment. Not that I am looking to see if something has happened to my Jonathan. No, when I found this site... I was prompted to pray for these families. The reality of WAR means that some will give their very lives for our freedoms. And these families and soldiers have made the greatest sacrifice. They need our prayers.
Like I have said before... A son at war makes me believe what I have always said that I believe. I know that Jonathan is in God's hands. I know. I know. I know. And I hold on to that truth.
So once again we begin the days that are filled with laughter ... AND an aching heart.
War is real.
Freedom is not free.
Trust me.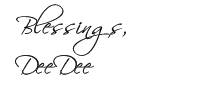 Now, your turn.
Remember... leave a comment... share your thoughts... and if you blog - link with us. Also, please post a link back here so that others can come and read the other Tuesdays Together posts. You can use the button on the side bar if you would like.