Welcome to TUESDAYS TOGETHER (in the WORD). # 34 I am so glad that you have joined us.

Our goal/purpose is that we are reading God's Word and we are sharing with each other a "nugget" of what we are learning. Join with us - at any time. We welcome your comments and/or your thoughts of what you have read and/or your link to your blog post. You do not have to be a "blogger" to join in on the encouragement and sharing together.

This week our reading (as posted on the sidebar under the button) was from John 2-6; Psalms 126-128; and Proverbs 26.

As I seem to be mentioning in every post lately... life is extremely busy. I am really having a hard time finding the time to even blog this one day a week lately. And I am not happy about it!
However, this morning (Tuesday) as I sit in a cabin in the Smokey Mountains... I am blessed beyond measure. And I decided that a quick post is better than no post at all. Even if it is late going up. And I had so much that I really wanted to share.

So, I share this passage from Psalms 127 AND 128:



127
Unless the LORD builds the house,
its builders labor in vain.

Unless the LORD watches over the city,
the watchmen stand guard in vain.
In vain you rise early
and stay up late,
toiling for food to eat—
for he grants sleep to
those he loves.

Sons are a heritage from the LORD,
children a reward from him.
Like arrows in the hands of a warrior
are sons born in one's youth.

Blessed is the man
whose quiver is full of them.

They will not be put to shame
when they contend with their
enemies in the gate.
128
Blessed is everyone who fears
the LORD,
who walks in his ways!
You shall eat the fruit of the labor of
your hands;
you shall be blessed,
and it shall be well with you.
Your wife will be like a fruitful vine
within your house;
your children will be like olive shoots
around your table.

Behold, thus shall
the man be blessed
who fears the LORD.

The LORD bless you from Zion!
May you see the prosperity of Jerusalem
all the days of your life!
May you see your children's children!
Peace be upon Israel
Beautiful passages for the home and family. Precious promises to hold. Encouragement to embrace for us in the present days of attack on our marriages.
Once again, how fitting, the timing. Hal and I are away for our preparation/planning/studying time for our annual Marriage retreat. You can read about some of that preparation time
here (all three posts)
How I love coming back to these verses that speak so specifically to the home and marriage and family.
I ask for prayer from all who come and read. We want ears to hear what the Spirit has to say to us. We want to have lives open and transparent enough to share our strengths and our weaknesses in this journey of life. We desire to embrace these promises and live by them. And then be able to teach/lead others to do the same.
So, for now, I go. I have much to do. Thanks in advance for your prayers.
P.S. As you can tell, Blogger has decided to act up in my formatting today. Wouldn't you know? I do not have time to wade through the html and figure out how to fix it today...so what you see is what you get. :)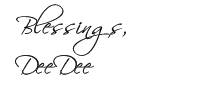 Now, your turn.

Remember... leave a comment... share your thoughts... and if you blog - link with us. Also, please post a link back here so that others can come and read the other Tuesdays Together posts. You can use the button on the side bar if you would like.