Welcome to TUESDAYS TOGETHER (in the WORD). # 33 I am so glad that you have joined us.

Our goal/purpose is that we are reading God's Word and we are sharing with each other a "nugget" of what we are learning. Join with us - at any time. We welcome your comments and/or your thoughts of what you have read and/or your link to your blog post. You do not have to be a "blogger" to join in on the encouragement and sharing together.

This week our reading (as posted on the sidebar under the button) was from I John 5; II John; III John; Psalms 120-125; Proverbs 25; and John 1.
One of my favorite verses... as seen by the title of my blog... is III John 1:4.


I have no greater joy than to hear that my children are walking in the truth.


I have a previous blog that talks about all of my children
here
. The other "no greater joy moments" posts are
here
.
Today I want to tell you about the most recent:
My son-in-love, Andy has just been selected as a deacon at our church. I am so proud of him. I have watched him grow in the Lord. I have seen him serve our church diligently. I have observed him as a daddy to our grandbabies and as a husband to my precious baby daughter. (BTW - their 6th anniversary was this past Sunday)
And I have NO GREATER JOY than to see our Andy walk in truth.
...Brings joy to this momma-in-law's heart.
I took a picture as some of the deacon's of our church were praying over the three who were ordained. What a blessing!
***(Alan and Bill - I am so proud of you too)***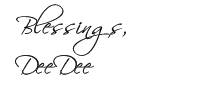 Now, your turn.
Remember... leave a comment... share your thoughts... and if you blog - link with us. Also, please post a link back here so that others can come and read the other Tuesdays Together posts. You can use the button on the side bar if you would like.