Welcome to TUESDAYS TOGETHER (in the WORD). # 27

I am so glad that you have joined us.Our goal/purpose is that we are reading God's Word and we are sharing with each other a "nugget" of what we are learning. Join with us - at any time. We welcome your comments and/or your thoughts of what you have read and/or your link to your blog post. You do not have to be a "blogger" to join in on the encouragement and sharing together.

This week our reading (as posted on the sidebar under the button) was from James 5; Psalms 62-67; Proverbs 15; and Matthew 1-3.

Some time ago, I mentioned working on Bible Verses with my Grandbaby here. And the first verse is from Proverbs 15:1.


"A soft answer turns away wrath..."
So, today I start with that verse but actually, I want us to look at several verses that are in this particular chapter. We are back on the tongue again... But let's see the comparison that is given in these verses:
From the postive side...
15:1 A soft answer turns away wrath...
15:2 The tongue of the wise commends knowledge...
15:4 A gentle tongue is a tree of life...
15:7 The lips of the wise spread knowledge...
Then look at the end of these verses...
15:1(b) but a harsh word stirs up anger (strife).
15:2(b) but the mouths of fools pour out folly.
15:4(b) but perverseness in it breaks the spirit.
15:7(b) not so with the hearts of fools. (do not spread knowledge).
15:14(b) but the mouths of fools feed on folly.
Because I have a lot on my heart and in my mind as I am writing this... I think will just let these verses speak for themselves. Other than, I will say that I desire to have a soft answer, to commend and spread knowledge, and for my words to be a tree of life.
Proverbs - really are words to live by...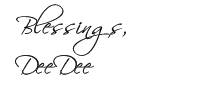 Now, your turn.
Remember... leave a comment... share your thoughts... and if you blog - link with us. Also, please post a link back here so that others can come and read the other Tuesdays Together posts. You can use the button on the side bar if you would like.