Welcome to TUESDAYS TOGETHER (in the WORD). # 28

I am so glad that you have joined us.Our goal/purpose is that we are reading God's Word and we are sharing with each other a "nugget" of what we are learning. Join with us - at any time. We welcome your comments and/or your thoughts of what you have read and/or your link to your blog post. You do not have to be a "blogger" to join in on the encouragement and sharing together.

This week our reading (as posted on the sidebar under the button) was from Matthew 4-7; Psalms 68-70; Proverbs 16.
Lately our three year old grandbaby has been singing.
Constantly.
About everything.
Sometimes she is singing songs that she knows and that we have sung together. Sometimes she is singing about what she is doing. And sometimes she is just making up words to sing.
I thought of her as I read this particular passage - and several other verses in the reading from Psalms this week.
Scripture tells us to sing songs of praise to our God. And this is just one of those verses:
"Sing to God, sing praises to his name;





lift up a song to him who rides through the deserts;





his name is the LORD;

exult before him!"
Now, I want to share a picture of her singing. Her Dad took this with his camera on his phone.
She is singing to her rabbit and dog. That is her little Bible in her lap... notice her little hands.... (oh and by the way - she is in her bathing suit)
... she is singing praises to His name. It is sweet music to my ears.
I just know that it is a sweet, sweet sound in HIS ears too.
I pray that she NEVER loses that song that is in her heart.
Makes me want to sing...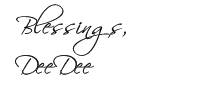 Now, your turn.
Remember... leave a comment... share your thoughts... and if you blog - link with us. Also, please post a link back here so that others can come and read the other Tuesdays Together posts. You can use the button on the side bar if you would like.