Welcome to TUESDAYS TOGETHER (in the WORD). # 32 I am so glad that you have joined us.

Our goal/purpose is that we are reading God's Word and we are sharing with each other a "nugget" of what we are learning. Join with us - at any time. We welcome your comments and/or your thoughts of what you have read and/or your link to your blog post. You do not have to be a "blogger" to join in on the encouragement and sharing together.
This week our reading (as posted on the sidebar under the button) was from II Corinthians 9-13; Psalms 115-118.
This would have to be one of my very favorite passages...
II Corinthians 12:9-10



But he said to me, "My grace is sufficient for you, for my power is made perfect in weakness." Therefore I will boast all the more gladly of my weaknesses, so that the power of Christ may rest upon me. For the sake of Christ, then, I am content with weaknesses, insults, hardships,
persecutions, and calamities. For when I am weak, then I am strong."

I really will not be able to comment much on this right now- we are dealing with sickness - and I have just been called to come and help out with the Grandbabies. So, blogging time moves to the back burner - and it should.
And this passage applies to this particular situation - His grace is sufficient.
And for what ever we may be dealing with right now - weaknesses, insults, hardships, persecutions and calamities... His grace is sufficient. When we are weak - He is Strong.
I rest in that truth. I hold on to that truth. I am so thankful for that truth.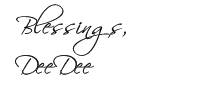 Now, your turn.
Remember... leave a comment... share your thoughts... and if you blog - link with us. Also, please post a link back here so that others can come and read the other Tuesdays Together posts. You can use the button on the side bar if you would like.