This has been a reflective week. Anniversaries of events bring memories – and often we even "re-live" those days in our minds and hearts.

Last year on September 21, we had the "Send-off" picnic by the lake at Camp Shelby, Mississippi. On that Sunday, our soldier was on the way to Iraq/Kuwait. (You can read about my thoughts on that day here.)

I knew then that a year was a short time. But when you are facing it – it seems like an eternity. Especially when it is such an UNKNOWN.

And we did miss him tremendously. We tried not to be fearful. We succeeded most of the time. Psalms 91 was our constant prayer. We have no doubt that our Loving Heavenly Father protected our Son, our Soldier, our Warrior.

So, this year, how fitting that on September 21, we are going to a much sweeter event. There is a "Yellow-ribbon" celebration in honor of our guys. And I can just tell you that it is MUCH easier to go to this one.

It is a celebration. It is an awareness of God's protection.

Thank you Father. We are so blessed.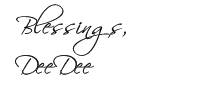 (pictures will follow)