When Obedience Becomes Radical

So, after teaching this chapter 3 times (remember we have a Sunday night class, a Wednesday Lunch time class, and a Wednesday Evening Class)... I just wanted to share a couple of things that jumped out to me. (and others in the classes)

First, this quote by Lysa (TerKeurst) on page 45, "We need not fear what obedience will cause to happen in our life. We should only fear what our disobedience will cause us to miss."

So, the question to me and to you....
What is the area in our lives that God wants radical obedience? What is keeping you/me/us from doing so? Fear? That was the common answer from my sweet ladies. (the other was lack of discipline - ouch!)

Secondly, look at this passage of scripture. Let it sink in. Read it. Digest it. Meditate on it...

Isaiah 41:13, "For I, the Lord your God hold your right hand. It is I who says to you, 'Fear not, I am the one who helps you."

He calls us to RADICAL OBEDIENCE - but He... the I AM that I AM is the one who is holding our hand and helping us.

That is awesome.

I am basking in this for a while. Seriously.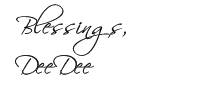 P.S. - Make sure you participate in my poll for wives on the right side bar - if you have not already. Thanks-sweet friends :)