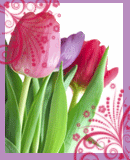 Angie at The Knightly News is hosting this meme for Mother's day...

Since it is such a busy weekend - I want to share with you about my MOM from my post last year... and then see pics and updates on her Cancer from earlier this year here.

I hope that the other moms that read will join in ... link to Angie's blog so we can all visit together during this next week.

Being a mom is a high calling. I am blessed to have a Godly Mom... and I am blessed to be a Mom.

Look forward to visiting with you all!
Sweet Blessings...