Welcome to the Ultimate Blog Party.
I am glad that you came by for a visit.
*** I have three give-aways listed at the bottom of the post***
First, let me offer you a Dr. Pepper, Glass of Sweet Tea, Water with lemon/lime OR a starbuck latte.



And here is a little something to eat while we visit... :) (Don't we wish???)



A few things about me:


Personal:
I am a wife/mom/grandmother.
I am a Pastor's wife (for 32 years). He was my high school sweet heart - and is STILL my best friend.
I am mom to three adult/married children. They are my favorite people on this earth(Julia/Ronnie) (Jonathan/Brantley) (Jenifer/Andy)
I homeschooled my children for 12 years.
I now have 2 grandbabies... and hopefully many more to come. :)
You can read my 100th post with 100 random things about me here.

*************


Ministry:
I am the Women's Ministry Director at my church. I love my ladies. And I really do believe
that women need each other. It is my desire that we continue to grow in the knowledge of our Lord and be love and support for each other in our journey. I also love teaching God's Word. I have spoken at Women's Events. And my husband and I have lead several Marriage Conferences.

************



Other:
My son is a Soldier. He has served one tour in Iraq/Kuwait. Now getting ready to deploy
again. This in one reason that I/we started blogging. It was a good way to stay in touch. It was also a good "release" to write about the journey. You can read some of these deployment posts here. We all have blogs now: Hal DeeDee Julia Jonathan Jenifer

************

This year I started "Tuesdays Together in the Word." We meet together on Tuesdays and share a passage with a nugget of something that ministered to us that week in the Word. Some are using the same reading plan which is linked on my sidebar (under the TT button). But even if you do not use the same plan - we would love for you to join us. Let's meet together on Tuesdays to share a little something that we have learned or been encouraged by in the Word. Once again... we really do need each other.

************


I am sure that there is more that I need to put in here - but I decided to join the party late... and need to get the post up.

************
So, last but not least....Three gifts to give away:


(1) Starbuck gift card - $20.00




(2) Audio book - Fifty Reasons Jesus Came to Die by John Piper.




(3) Handbag (or could be a beach bag) from Chicos. You will have to trust me on this one... I do not have a picture (I will try to post one later - but the "grandbabies" are on the way to my house :)



Several ways to enter: You can enter 4 times....

1. Leave a comment. (and I would love for you to tell me where you are from)

2. Leave another comment and tell me that you have joined by FOLLOWING (top of my blog)

3. Leave another comment and tell me that you have added my blog button to your sidebar

4. Leave another comment and tell me that you have added the Tuesdays Together button to your sidebar (and plan to come and join with us on this journey in the Word)

I will use the Random Number Generator to pick the Winners. That is why you need to make separate comments to enter. Each comment will get a number. Since this party is from the 20th - 27th - I will draw on the 28th.


I think this is going to be fun. I have lots of blogs to go and visit this week. I am glad that you stopped by my place.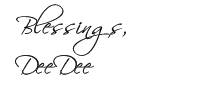 I almost forgot to list the Prizes that I am interested in...
numbers 58, 19, 21, 22, 26 and 123 ....
Happy Party week!